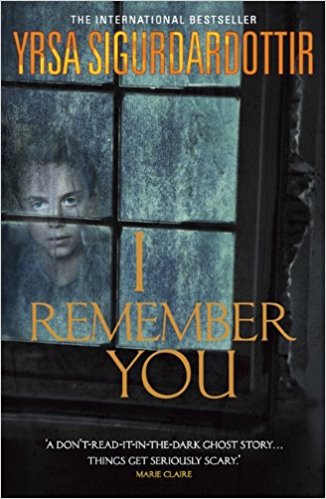 Having read Yrsa Sigurðardóttir's novel I Remember You (Ég man þig) and seen the film adaptation, I found myself thinking about the theme of isolation.
A group of three adults head from Reykjavík to a remote outcrop of the Westfjords where they plan to do up an abandoned house and set it up as a B&B. The house is one of a few scattered buildings in all that remains of the abandoned village of Heysteri. Although not an island, it can only be reached by boat as there's no roads over the mountain. In summer, it's busy with visitors who want to climb or walk the hills and mountains that surround the area, but come winter and you are entirely cut off and alone.
In Ísafjörður, a boat ride away, lives a psychiatrist whose son has disappeared. His marriage collapsed in the face of their family tragedy, and he endures emotional isolation. He's started to see what is either an apparition or a hallucination of his missing son. And a local woman, who was obsessed with the boy's disappearance, has hanged herself in a church – which, it just so happens, had been moved from Heysteri and rebuilt.
Sigurðardóttir usually writes crime fiction, but even her "straight" crime fiction contains supernatural elements, be they a character's fascination with seventeenth-century witchcraft, or the legend of babies who can still be heard crying on the rocks where they were left to die of exposure. There's lots to learn by osmosis about Icelandic history, culture and traditions in her work.