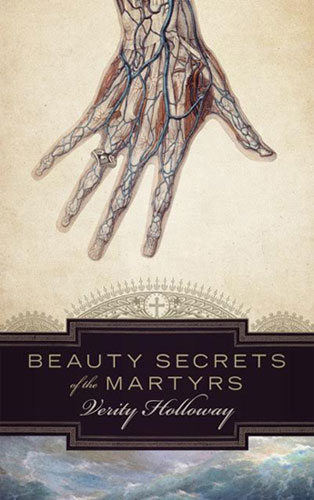 I was on holiday in Kefalonia as a child when I saw my first dead body: the rather wrinkly 16th century St. Gerasimus. He wasn't on view for tourists, only for the eyes of the Greeks, but my grandad had spent so long faffing about with his Kodak that we were the last two tourists left in the church when his coffin was opened. He almost looked as if he was asleep, but it was hard to see if he was breathing under his thick velvet brocade gown. A monk chanted as a queue of penitents shuffled towards him, each kissing a velvet cushion placed over the papery saint's feet. A little boy – about the same age as me –  was lifted up so he could kiss the cushion. Having been raised Congregational, going each Sunday to a chapel which didn't even have the mere suggestion of coloured glass in its windows – no statues, no gilding, and certainly no incorrupt saints – the spectacle fascinated me. Perhaps because my father was an undertaker (our family Volvo estate doubled as transport for "customers"), it had extra resonance, as if seeing St. Gerasimus helped me to understand what my dad did, dressed all in black with his very large umbrella.
Since that day, the concept of incorruptibles has fascinated me, so when I found out that Verity Holloway had written a novella about them, I knew I had to read it. Set in a not-too-distance future, as the world's rising waters consume the land, St. Silvan is looked to as a symbol of hope by the residents of the drowning world. The pretty-boy saint travels by night, visiting other incorruptibles, including secular figures such as Lenin and an Anatomical Venus. A saintly Avon Lady, he recommends lipstick and powders to touch up the ancient figures. But as St. Silvan starts to remember who he was in life, the cracks start to show.
I spoke to Verity about her novella, her writing process and about her book The Mighty Healer, which is out later this year.