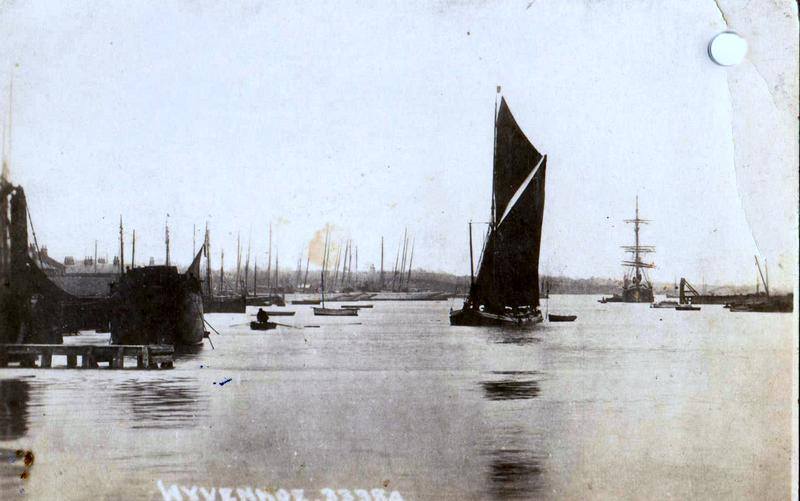 You will go to the devil, die when you will, you will go to a rare place when you die.((Purloined from a real trial that you'll find out about in Fatal Evidence, put into the mouth of a character in my novel. Because if you're going to threaten someone, *that's* the way to do it. Especially if you're a Victorian.))
I've always written fiction, so being commissioned to write non-fiction has been quite… surprising. But in a good way.
The trouble is that all the research that went into Poison Panic and Fatal Evidence stoked my fiction-writing brain-muscles. For the whole time that I've been writing those books, stories and characters began to take shape. It's a bit like watching a candyfloss machine – the sugar spins round the stick, and what was air and granules becomes a novel.
Initially, it was a short story based on suspected poisoner Mary May. There was going to be a detective sent up from Scotland Yard, there was going to be a plucky governess, there was a to-do with some bottles, and there was a blacksmith…. And I wrote a tense dinner scene, and had no time to write more. So I carried on with my non-fiction and started work on the biography of Victorian forensic scientist Alfred Swaine Taylor. And Taylor decided to nose his way into my fiction. He wanted to be in a novel. He demanded it. I told him this was churlish behaviour, considering R. Austin Freeman had already based his detective Dr Thorndyke on him. But Taylor wouldn't leave me be, so I let him wander about at will. But all he did was stalk back and forth past a flimsy theatre set of a north Essex village; a flint-covered church and a timber-framed pub. He didn't look very pleased. I wasn't either.
But it was a documentary about Scottish crime writer William McIlvanney, father of "Tartan Noir", which helped me see the light. The setting for his gritty tales were the shipyards on the Clyde. And there was a shipyard and a dock where I grew up. In fact, if it wasn't for that shipyard, I wouldn't exist: some of my family only moved to Wivenhoe, a village on the River Colne in Essex, to work on the shipyard.
I'm not enough of a daftie to claim that the Colne and the Clyde are interchangeable, but that idea of the crime novel and the river, the shipyard and the dock was the moment that the vague, floating idea was forced into sharp focus.
I'd been so desperate to invent a pretend village, and then I realised, I didn't need to. My setting already existed. The road names would be almost identical to ones in Wivenhoe, the pubs would be identifiable. You could follow the characters around using a map. Except it wouldn't be Wivenhoe exactly, it would have a different name. Recognisable and yet different enough to placate anyone who spots an anomaly. Because then I can have some imaginative space.
I've given the village a police station containing three coppers – two constables (one who has a part-time beat in a neighbouring village) and an inspector, with a superintendent who drifts in sometimes. This is utter bosh, because even in the late 1960s, Wivenhoe only had two coppers: I have rather over-staffed it for the 1850s. But it's not really Wivenhoe, only a version of it.
With the setting comes the characters. I can't say much more without giving away lots of the plot, but Wivenhoe in the 18th and 19th century was home to all manner of people – smugglers, yacht skippers, mariners who spent some of the year on fishing boats and some of the year on yachts, Beau Brummell's brother, shipbuilders, farmers, agricultural labourers, and in 1863 its railway station opened. Ships arrived from all over the world – a photo from the Wivenhoe Memories collection gave me the idea for the Scandinavian timber ship which sails out of a storm and into the novel; you can see it in the above photo, the square rigger to the right of the barge.
Scenes usually came to me while I was dropping off to sleep or waking up; in the shower or brushing my teeth; making a cup of tea, or standing by a printer as I waited for a document to finish. And once I had the germ of a scene, it then bothered me until I had played it through my mind enough times that it flowed like a film on a spool. Sometimes even in the middle of the night, I'd wake up for no apparent reason, and the scene would be there. I was caught on more than one occasion talking to myself; hopefully no one heard me swearing like a Victorian. The characters wandered about; they ran; they sat; they argued; they thought; they fought; they laughed; they embraced; they wept. Professor Taylor, in the end, was happy to have his biography and, graciously, no longer demanded to be in the novel. But one of his former pupils from Guy's Hospital is the village surgeon. Quite handy when there's murder afoot.
Eventually, a moment comes when you have to write it all down. It's like dragging a suitcase about and you have to stop and look inside. You need to put all the items that you've flung in there into some sort of order. Take out the things you didn't really need. Observe the pattern, the links in the chain. And once I could hear the novel's voice, I had my opening line.
I wrote the first chapter with Professor Taylor hanging over my shoulder, demanding to know why I'd put his biography to one side – and with the deadline looming! – to write it.
But I had to. Because that afternoon, I had wondered what to do at the weekend, and I thought I'd go down the pub with my friends, and then I realised that the friends I pictured were in fact the characters who had peopled my head for so long. They had become real to me. I didn't have imaginary friends as a child, but as an adult, I do. I only wrote one chapter, though – it was enough to release the pressure, to let the inspector and his constables and the people of my imaginary village have their moment on the page. They stood back, then, and let me finish my other book.
I came back to them at the beginning of November, once I'd submitted Fatal Evidence to my editor. And the story which had spent two years evolving inside me dashed across the keys, and in less than two months, the first draft was done.
Of course, this is only the initial stage. Editing is required. Polish and trim and cut. Even writing this blog is vainglorious nonsense, really: I may have been driven half-mad for two years only to have written an enormous heap of unpublishable rubbish. Now comes the discovery of terrible plunging plot holes.
But the important thing is, once I had my setting, and the characters came on fast behind, I knew straight away whodunnit.