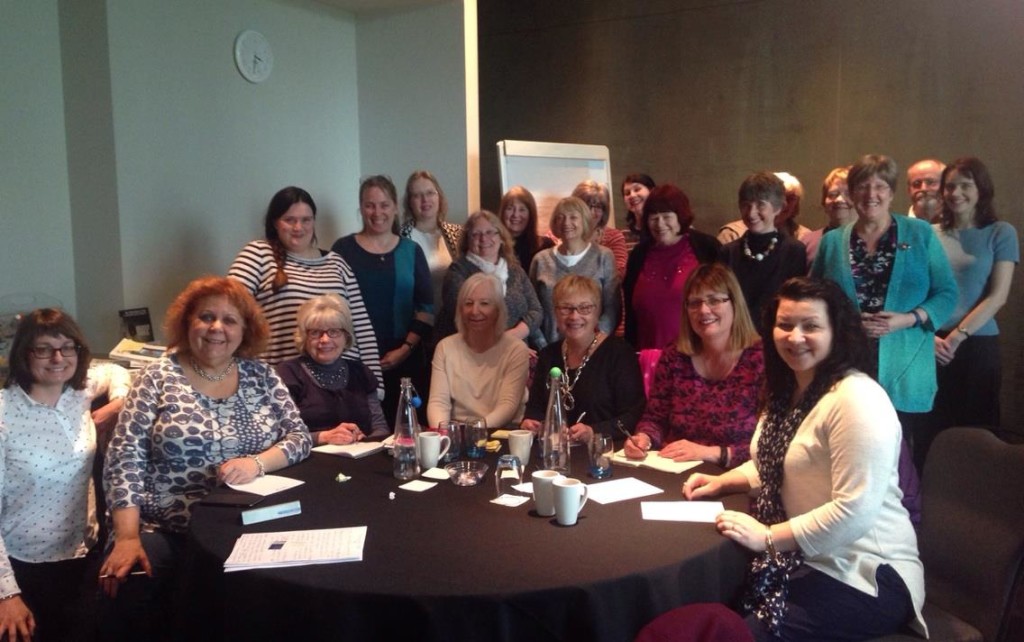 Writing can be a lonely endeavour, so it's great that there's ways for us to meet up. There's local groups, or there's associations and organisations you can join, depending on what genre you write in. As I write historical crime and fiction with a romantic twist, I've joined the Historical Writers' Association, I plan to join the Crime Writers' Association, and I hope one day to join the Romantic Novelists' Association (RNA).((To join the HWA and the CWA, you need to have been commissioned to write a book by a publisher. The RNA is similar, but it also has an annual New Writers' Scheme, whereby you can join after submitting a manuscript to them. The RNA has also opened its membership to self-published authors who have sold a particular number of novels.))
I have to say that the RNA are one of the most active (and pro-active), friendly and welcoming groups you could ever wish for. You don't even have to be a member to attend some of their events. I have been to several lunch meet-ups with the ladies (and a bloke!) and on Saturday, I was one of the presenters at the Birmingham Chapter's Writers Day. Held in the rather grand environs of the Radisson Blu on Holloway Head, this was a full day with five speakers and opportunities to mingle – and sell books! I think everyone learnt something, be it about planning, revisions, marketing and social media, and how to publish short stories.
Bella Osborne – planning and Post-It notes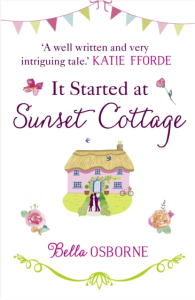 Fun fact about Bella and I – we both live in the Midlands now but at one point both lived in Wivenhoe in Essex. In fact, at one point, we were both on Clacton seafront sitting in beachhuts mere metres apart, and only meet now via the RNA. Don't be fooled by the bunting and pink cottage on the cover of Bella's novel It Started at Sunset Cottage – a wickedly dark sense of humour runs through it (it opens with a funeral!).
In her talk, Bella explained that there's two kinds of writer – the planner and the pantser (the pantser "flying by the seat of their pants." It has nothing to do with Panza tanks, unless you're writing WW2 historicals). Bella is a planner herself, and works in project management, so she had top tips for planning a novel using Post-It notes. Her technique is to start with the end of the novel and then work your way backwards. I found this really helpful in organising my thoughts for Winterflood and the Lion, which is a 19th C crime novel that I intend to work on… erm… at some point.((Once I've finished the edit on Shadows of the Scar, and written Fatal Evidence, that is)) I had lots of random scenes floating about in my head which I knew had to go into Winterflood somehow, but I wasn't quite sure on the order. Working backwards from the end was great advice. I particularly think that with genres such as crime and romance, this technique will be very helpful. We know that in a romance, the hero and heroine will end up together, we know that at the end of a crime novel, the crime will be solved (or maybe not. But still).
Bella was also showing how you can use Gant charts to plan ahead the actual writing – this is something I did informally, in my head, while writing Poison Panic, to work out where I needed to be by a certain point in the year to make sure I submitted my MS on time to my editor. It meant I could plan ahead and book days off work to spend all day, uninterrupted, either working on a particular chapter, reading through background materials, or editing.
Lizzie Lamb – marketing your self-published novel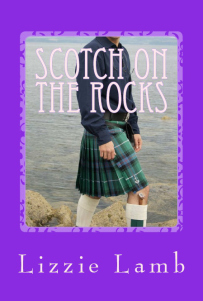 Lizzie Lamb has to be one of the hardest-working self-published writers you'll ever encounter. She somehow managed to condense down her massive experience into a one-hour talk. I thought I knew a lot about the way social media works, but I found that even I learnt something (hence the "share" buttons I worked out how to add to the pages on this site on Sunday!). Lizzie talked about using Facebook and Twitter, and how to interact with people on there – there's nothing wrong with being a human being. She said that her most popular blog post wasn't about writing at all, but about taking her parrot on holiday in a caravan! She also explained the process of working with Amazon's Kindle Direct Publishing (KDP) and how she keeps an eye on statistics, and what genres her books are listed in. She networks with other self-published authors all the time, so that they can swap tips and hints, and find out any changes afoot with businesses such as Amazon.
Her talk was really interesting, because even if you're not self-publishing, there's still common ground in terms of marketing with writers who have a publisher.
Alison May – revising and editing your novel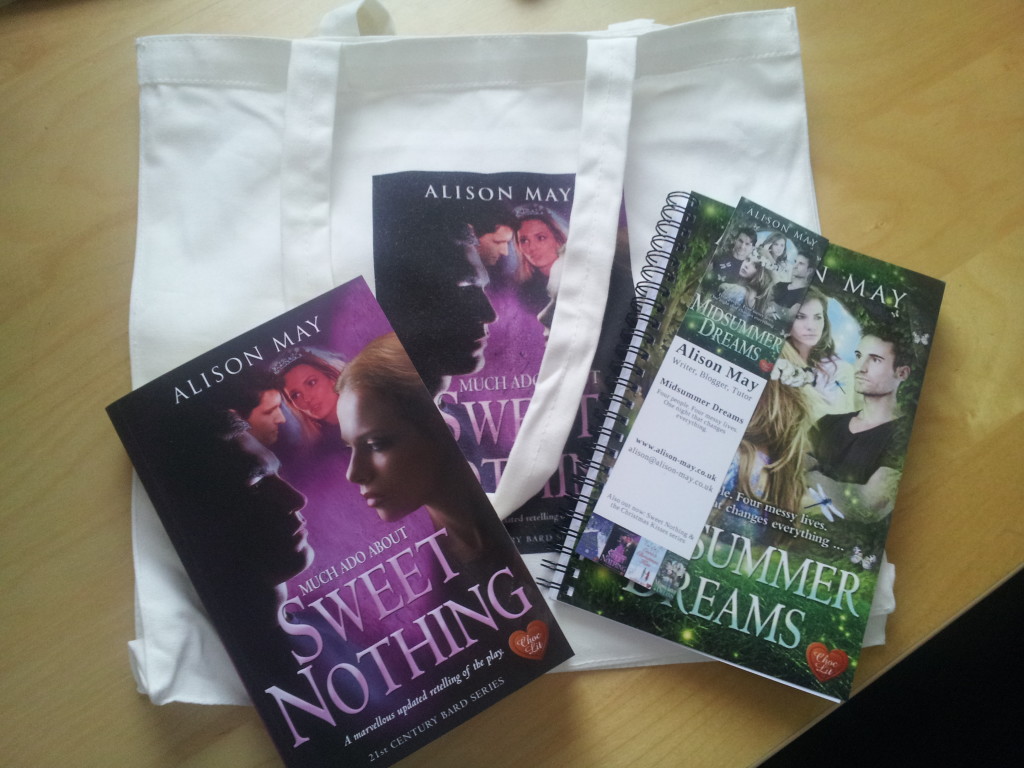 Alison May writes romances based on Shakespeare plays (Sweet Nothing, Midsummer Dreams) and a lovely series of intertwining Christmas novellas. But she's also a very charismatic teacher. She runs day and residential creative writing courses, which I can highly recommend. She also does very reasonably priced manuscript critiques. I attended her Developing Your Novel workshop in Worcester back in 2014, and what I learnt was so useful – it included tips on synopsis-writing and revisions as well as ideas and development (she has more of these courses coming up, just so you know…).
In her talk, Alison went through the reasons why we revise and edit – especially if you're a "pantser" writer, it's essential, but even planners needs to edit too. And I can safely say that non-fiction writers would do well to be as assiduously devoted to revisions and edits as much as fiction writers are. She told us about common mistakes she finds when doing manuscript critiques, and talked through problems she'd had writing her own books, and the techniques she used for editing them. Very useful, interesting stuff.
Sally Jenkins – how to write a short story for publication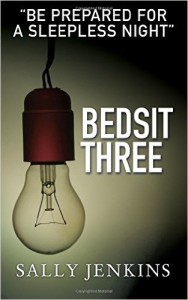 Sally Jenkins' specialism is the short story – she has had many published in magazines, and she's collected them together as Kindle ebooks. Her debut novel is a crime thriller, Bedsit Three (you see, lots of people write across genres!). She took us through the short story, examining its structure and how the "twist in the tale" short story can work. There was a fun workshop element to Sally's talk where we had a bash at coming up with our own twists from scenarios she had presented us with. I surprised myself as I hadn't written a short story for a very long time, but after Sally's session, I was itching to write the idea I'd had.
Helen Barrell – social media for authors
Oh hang on, that'd be me. I did a talk at the University of Birmingham's Book to the Future festival last year on social media for authors, and I revisited it for this talk. Ironically, having done the talk last year, I realised that I really needed a website in my own name, a writing site which would be separate from my genealogy site – physician, heal thyself. And I've also set up a author Facebook page as well. Being British, it's so toe-curling to do these things, but they're part-and-parcel of living in a world increasingly striated with social media.
It was useful to have Lizzie on hand in the room – when I reached the part on Instagram possibly not being that useful for authors, I was able to ask her what her experience of it was. The trouble with social media, though, is that it's hard to know how much impact each tweet or post or status update has (even though Facebook like to tell you that a post that two people chatted on for half an hour "has performed 95% better than your other posts").
So who knows. I kicked some ideas about, showed some examples, and hopefully at least one person in the room went home feeling like they'd learnt something.
Overall, it was a really interesting day, and it was, as ever, lovely to spend time in the company of other writers – some published, some self-published, some on the road to getting their names in print. Well done to Marilyn Rodwell, auntie of the Birmingham Chapter, for organising the day.